Work Outfits for Women Over 40. When you're older, you're more stable and you want to look and act the part. If you love your job like me then you want to dress and feel like you're working. That's why I made this list so older women can dress and look like a boss when she is at work.
If you're a woman over 40 then these are the outfits you should be wearing to work, I have listed some of the best work outfit ideas so enjoy.
Work Outfits for Women Over 40
These work outfits are not over for women over 40 but these outfits are more suited for older women. Work is important to everyone but it's even more important for older women 30 and 40 because work is life and work is how we earn and maintain ourselves. So these are some of the best outfits for women over 40 to wear to work. especially if you have an office job.
If your looking for a gorgeous outfit idea then this one will leave everyone at work asking questions. This full outfit idea is amazing but lucky you can get the suit in the link below.
Source This is a gorgeous work outfit idea for women over 40. This is how you should be dressing for work.
Blue Suit with White Top Outfits for Women Over 40
A suit will always be the top work outfit for any and everyone, this is a gorgeous light blue suit with a tight white undershirt. This is one of my favorite outfit ideas on here because a suit will always show states and importance and that's what this suit does.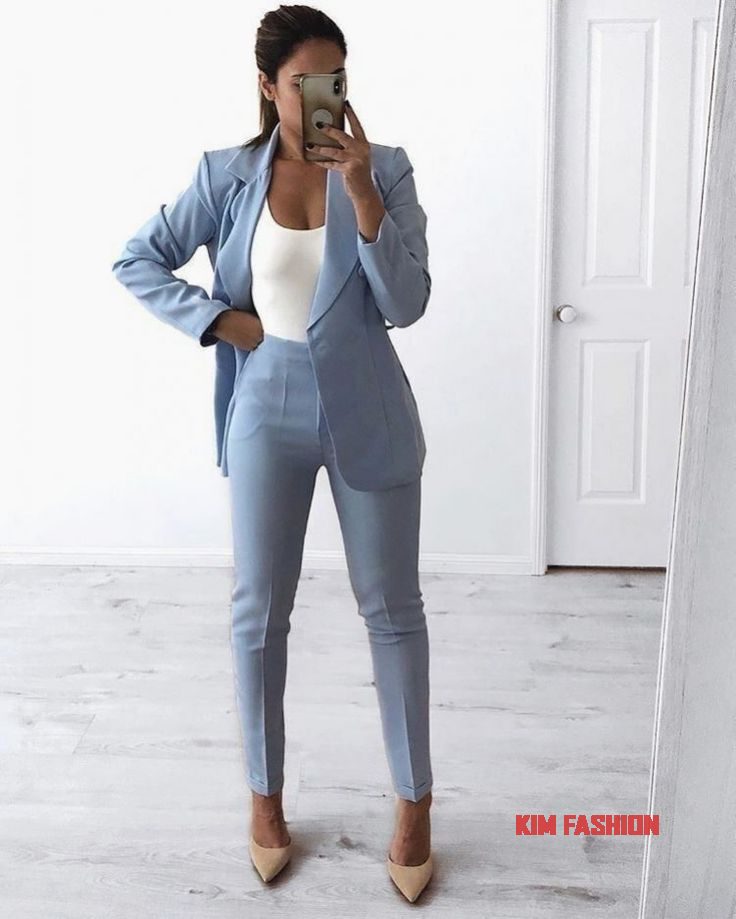 Black and White Suit Outfits for Women Over 40
Everyone has their own style, but this black and white outfit is just my style. I can totally see myself wearing this outfit to work.
Gray work suit outfits for women over 40
This work outfit is a little too business-like for me but it's a great suit and the color looks amazing.
Black and White Outfit for Women Over 40
This is more my style because I like the laid-back look that's a little more simple. So if that's what you're going for then this black suit with a white undershirt will be perfect for you.
Hot Work Outfit with Open Top Button Front white blouse
Depending on the type of work you do this might be the outfit for you. Not because you're 40 years old doesn't mean you can't dress hot for work. So put your best foot forward and dress in this amazing hot cute outfit.
Fall Work Outfits Ideas for Women Over 40
Season or not you have to work and a long sleeve sweater high-neck blouse will always be your best friend in the cold times. So this is the perfect worktop for fall, the skirt also looks amazing so give the full outfit a try.
Black does look amazing but it's always a great idea to mix it up and wearing something colorful is just what you need. The gorgeous colors of her blouse look amazing and it does bring off the black suit.
When it comes to working fashion you really don't need to match up, just fine too outfit that works. This is a perfect example of a great outfit that just works.
Blue Blazer, white button-front undershirt and cream pants Outfits for Women Over 40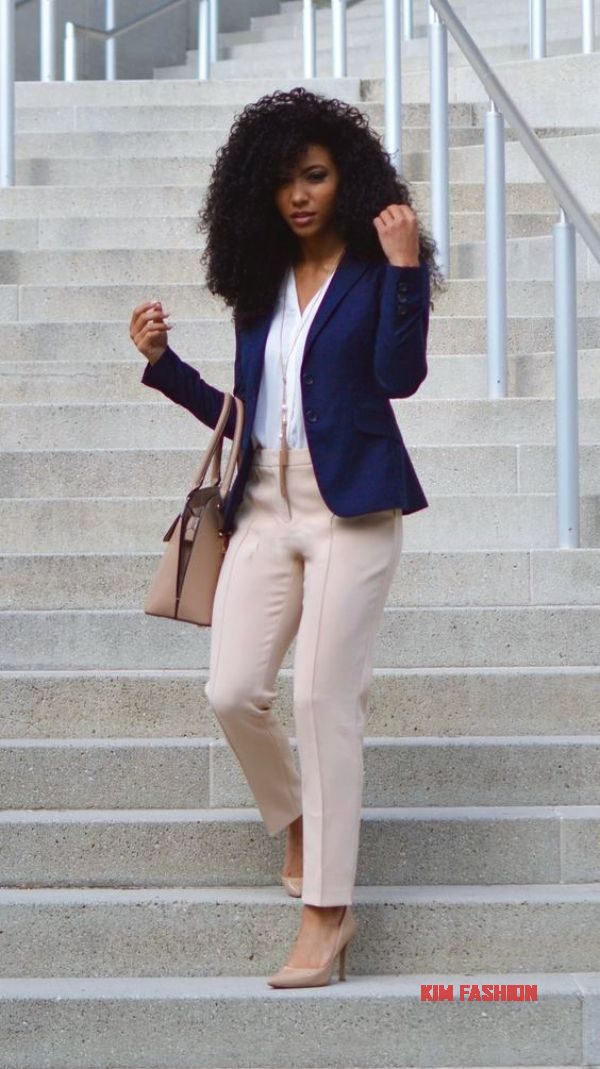 Having the right top for work can make your outfit look stylish. Believe me, the perfect top can go with almost any bottom and this is one of the perfect tops that just works.
Outfits for Women Over 40 – Get some of the best outfit ideas for older working-class women that want to look amazing at their job.
Skirt Outfit for Fall Working ladies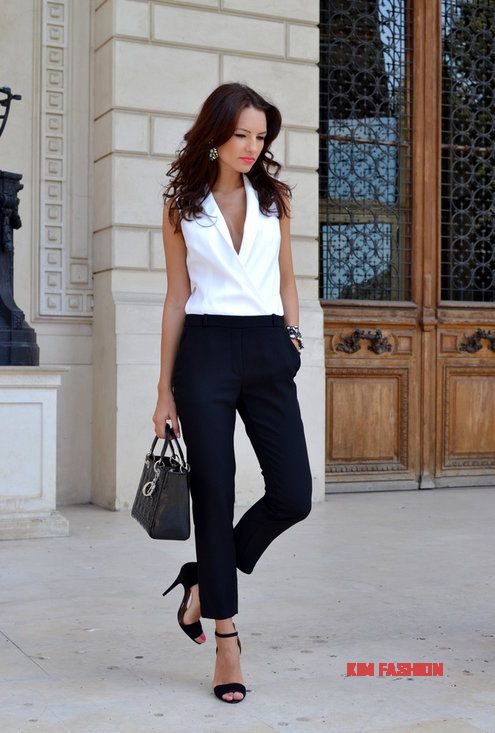 Being 40 doesn't mean you need to dress flashy this outfit idea is cool enough.
Best Outfits for Women Over 40
These are some of the best outfits for working-class women age 40 and older. All these outfits are just ideas so be sure to mix them up and create fashion ideas for yourself. Every outfit here was handpicked by me and all these fashion ideas or trendy and right for an office job.